Coming this Fall! Apocalypse TV
This September, 2017, will see the publication of my first novel, Apocalypse TV, a story about an English teacher hoping to resurrect his reputation and career by going on a religious reality TV show. The novel will be available on the eLectio Publishing website on September 12, and on Amazon and Barnes & Noble as of October 3. There is a story behind the publication of my first novel, and I will tell part of it in my blog next week.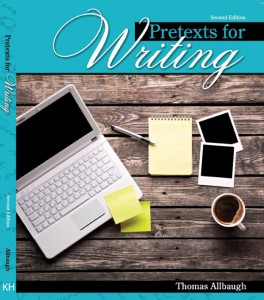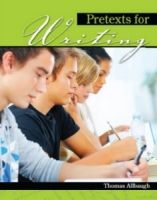 Also of note — my textbook for first-year writers is available as an ebook on the Kendall/Hunt website.
For college students, writing is sometimes complicated by the motivations they bring to their work. When they fail to see writing and language use as part of their professional goals, they may trivialize the content of a writing class. Or they may think that they've learned everything that they need to know about writing, even though they are only beginning as college students. These considerations inform Pretexts for Writing. When they begin taking a college writing course, first-year writers have already received writing instruction for a long time. While some of this instruction has been excellent, some of it has been reductive, shrinking the writing task to mere reporting and repeating certain essay structures. With these concerns in mind, Pretexts for Writing is designed to engage First Year writing students where many of them find themselves at the beginning of college. From chapters on process and organization to chapters on conducting research and developing an effective style, Pretexts for Writing offers dialogue and engagement.